Watermelon Tomatillo Gazpacho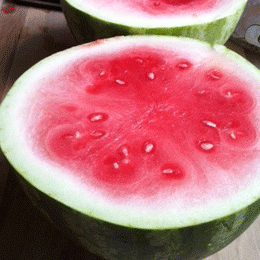 Chilled soup sounds pretty appealing on a hot summer day. This is a sweet and savory combination that you can use to cool your jets, or use a hot pepper and spice up your life.
Preparation
8 cups seedless watermelon chunks
3 medium yellow tomatoes
1 banana pepper or hot pepper, if preferred
Juice of 1 lime
8 tomatillos
2 small green onions
2 t. coarse sea salt

1. Roast tomatillos and onions under the broiler, about 3-4 minutes per side until lightly charred.
2. Put everything into a blender or food processor in small batches and blend until smooth.
3. Mix in a large bowl and refrigerate until just cool (30 minutes max).