Membership supports local agriculture
When you become a member of Fair Shares, you join a community of eaters, cooks, farmers, bakers, and all-around food-lovers. Each week, you'll take home fresh, nutritious produce and healthy, non-processed foods. Start cooking farm-to-table meals that taste amazing and make you feel great, starting with the right ingredients, grown right, eaten fresh.
Each share includes a variety of fresh seasonal produce that is your commitment to the farmers, insuring a steady market for their harvests. Also included are a number of non-produce items that you may customize to suit your diet. We send your share list in the weekly newsletters and include the swappable items in your online cart. You automatically get the share produce, but trade out the other items and spend their value. You can order extras and will be charged for anything over the tradable value.
Check out our membership plans and pricing. We offer convenient pickup and share sizes, so find what's right for you. Members come by weekly (or bi-weekly), grab their bags, have a friendly chat about food or anything else, and head home to cook. You also get access to our great online community, where members share recipes and cooking tips (especially when you get the occasional vegetable you have never heard of).
Fair Shares runs 48 weeks of the year, providing abundance in every season. Not ready to commit? Try a two-week trial membership to start (we bet you will like it!).
View our most recent shares!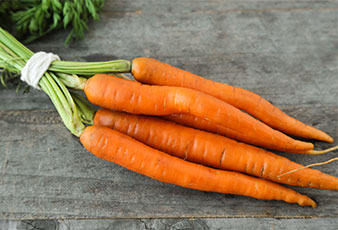 How to Eat Healthy, Local Food in St. Louis
When you join Fair Shares, you're not just helping yourself. Your dollars go to small farms and local producers, supporting the local economy, which is good for our community. Those small farms use more sustainable and environmentally-friendly practices than factory farms, and because they're within 100 miles of St. Louis, you reduce your carbon footprint by not having lettuce shipped from California. Fair Shares also donates extra produce to St. Louis non-profit organizations that support low-income families.
Whether you're looking to be more socially conscious, reduce your environmental impact, improve your eating habits, or just find some incredible food, you will find it here.