Fair Shares distributes a wide variety of food—both staples for your family dinner, and other produce that you might never have tried before. Check out some of our recipes to see how you could use that food. Or ask us during pickup, because we love to talk food!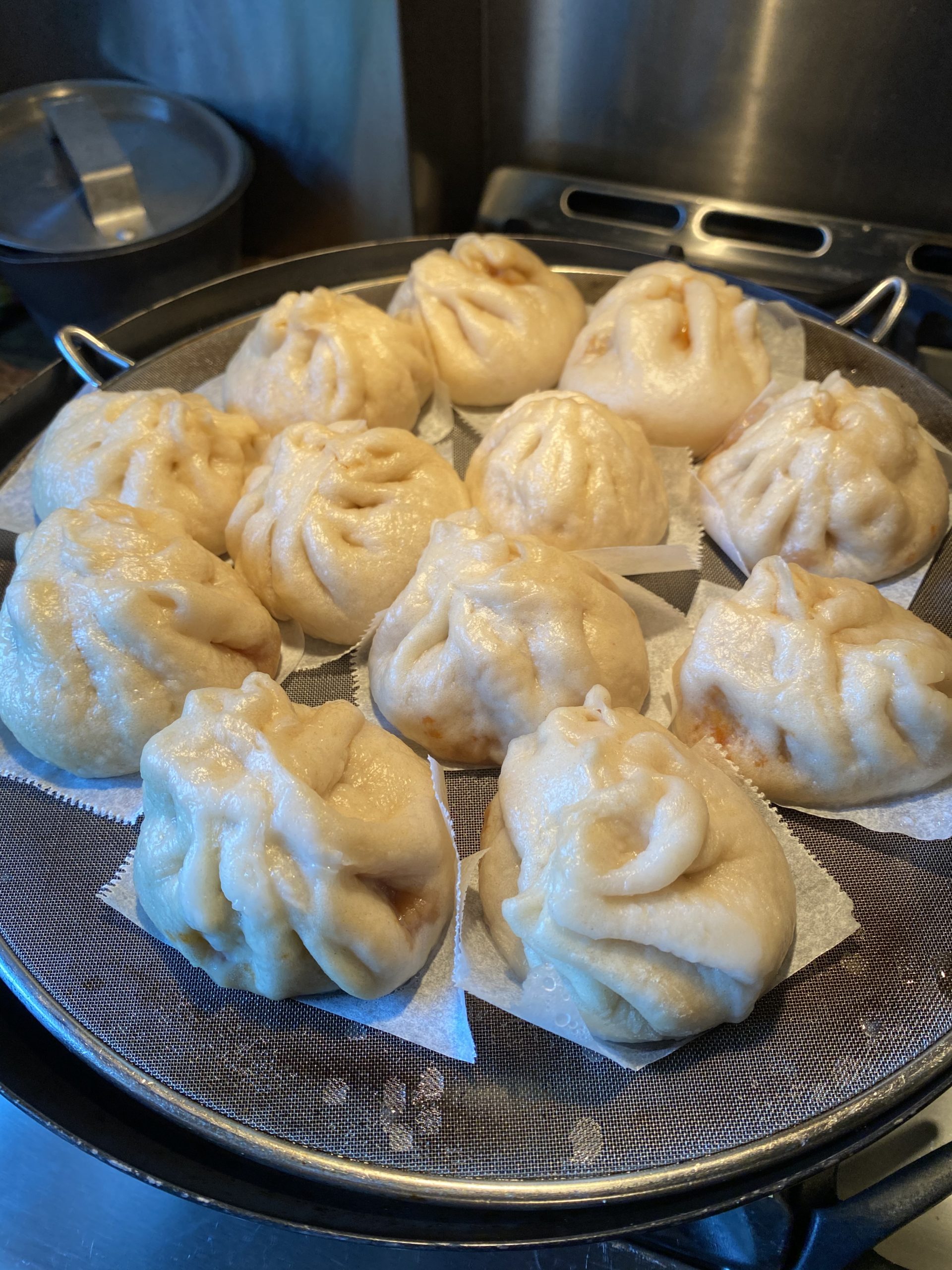 OMG, look what I made! I am not a baker, but these crazy covid times have me doing things that are way out of my normal, some of which I am actually ENJOYING!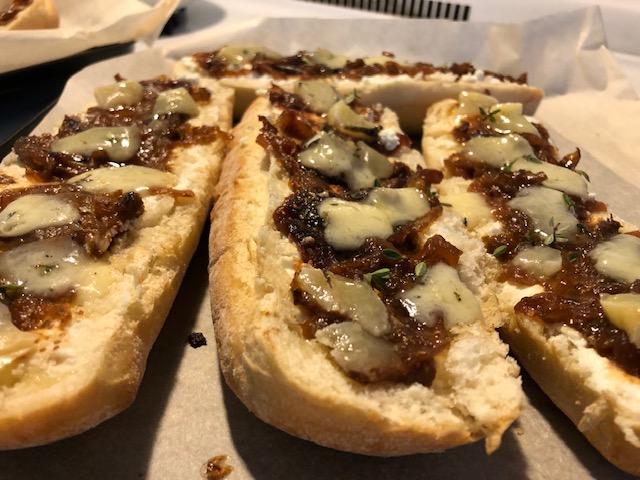 Figs & Caramelized Onions
Bada bing rolls with chevre, caramelized onions and figs, and Vermillion Blue cheese, over baked to perfection.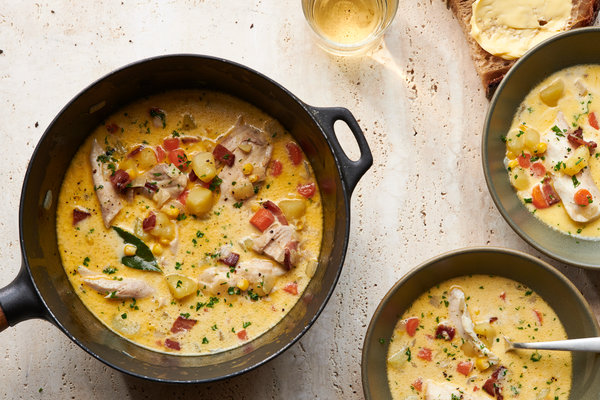 Photo Credit NYT Cooking--my chowder looked a lot like this beauty.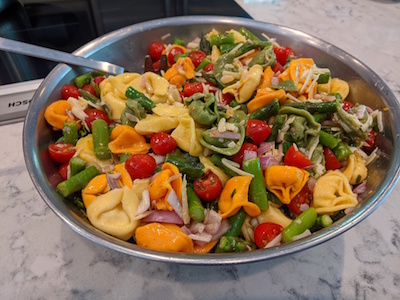 Tortellini Asparagus Salad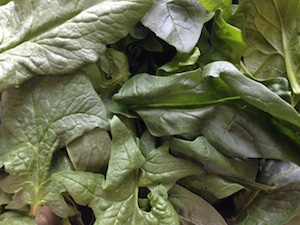 Greek Spinach Pie Calzone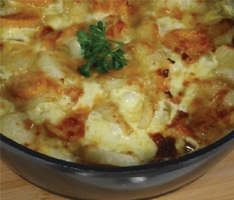 Sweet Potato Gratin with Goat Cheese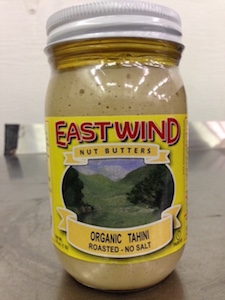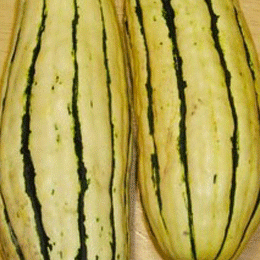 Delicious Roasted Delicata Squash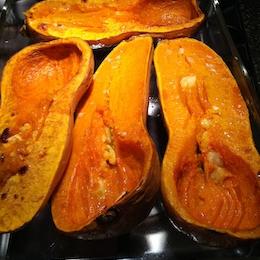 Butternut Squash and Roasted Beet Soup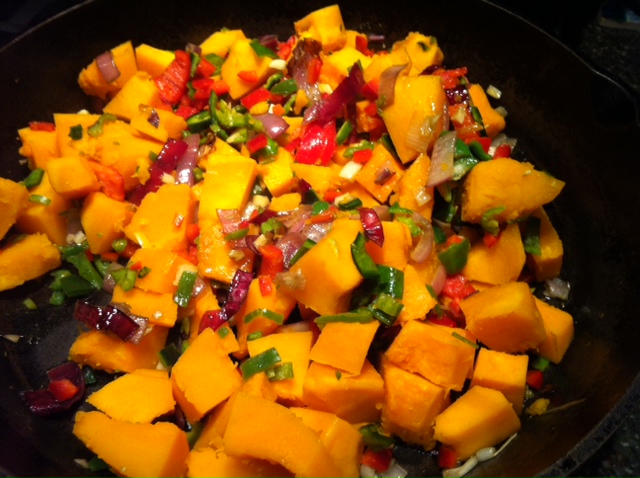 Winter Squash and Pepper Saute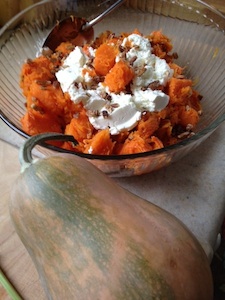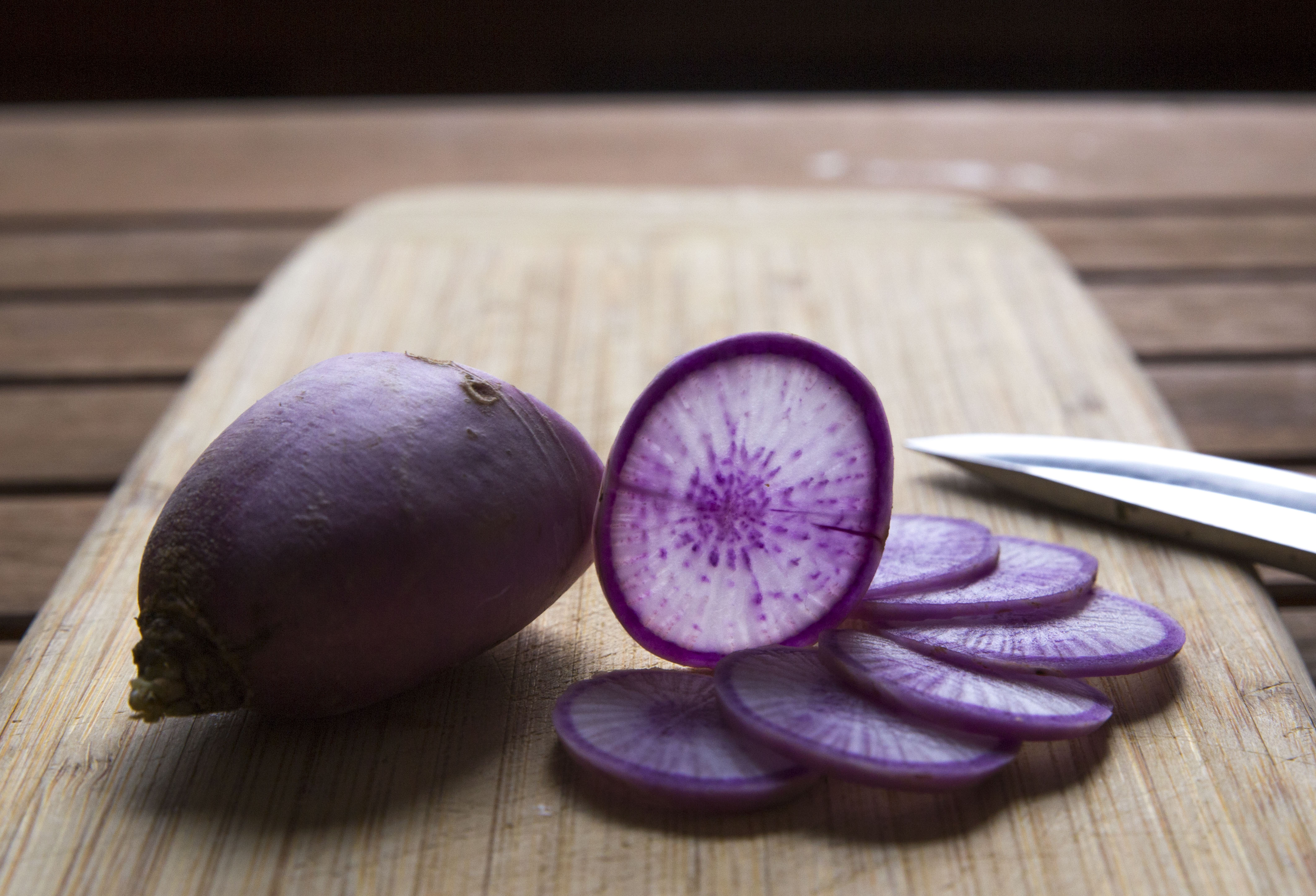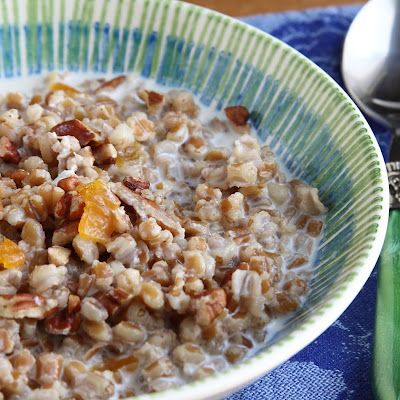 Cream of Wheat Berries with Cranberries and Cardamom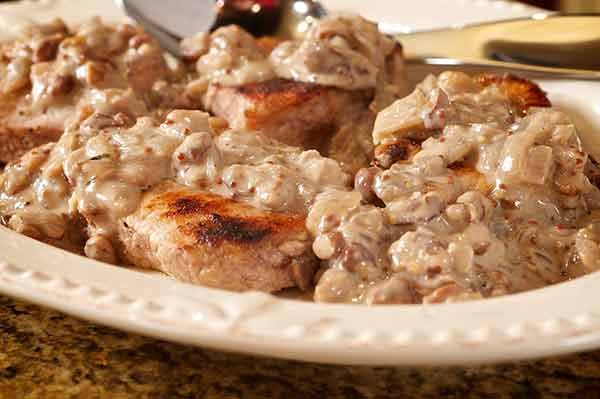 Black Walnut Praline Pork Chops and Apples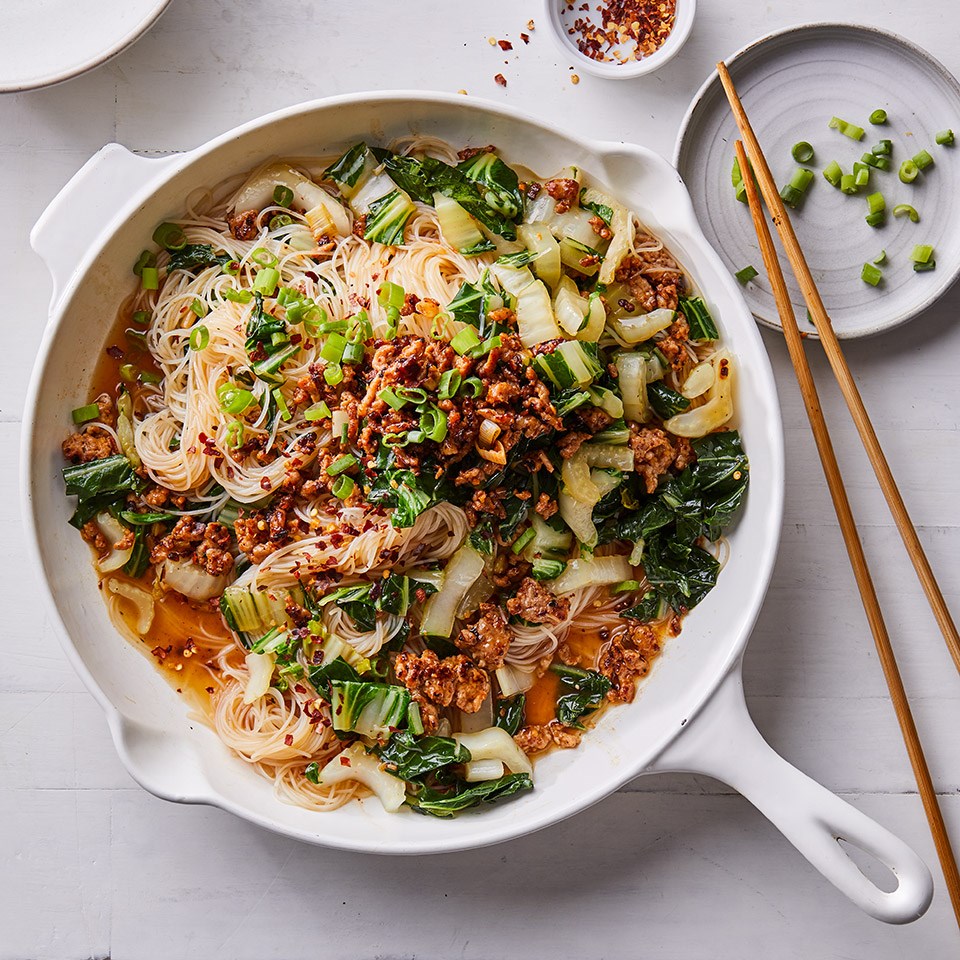 Spicy Noodles with Pork, Scallions & Bok Choy
Miniature versions of things just make people smile and sigh.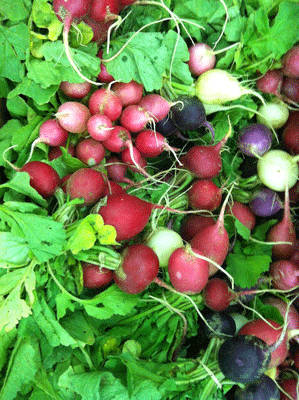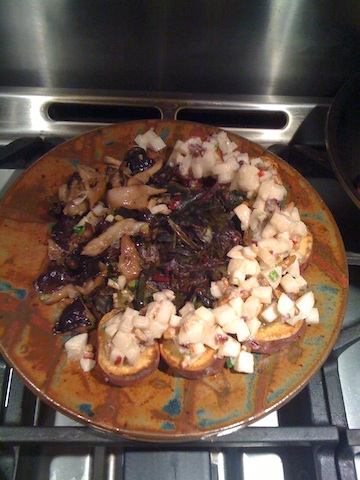 Sweet Potatoes Topped with Pecans, Goat Cheese and Japanese Turnips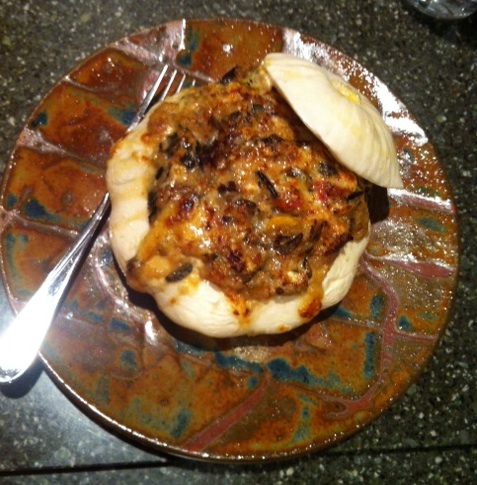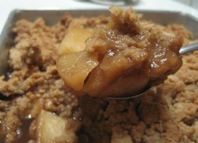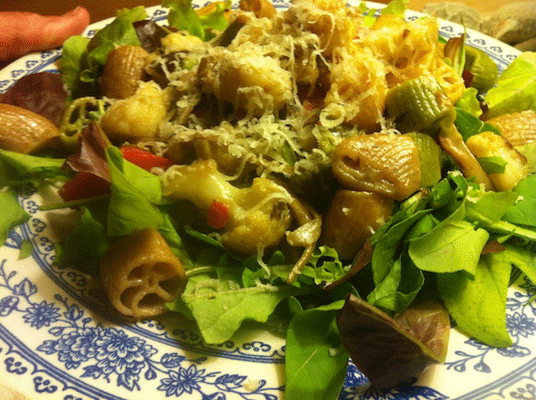 Curried Rice (or Pasta) and Veggie Salad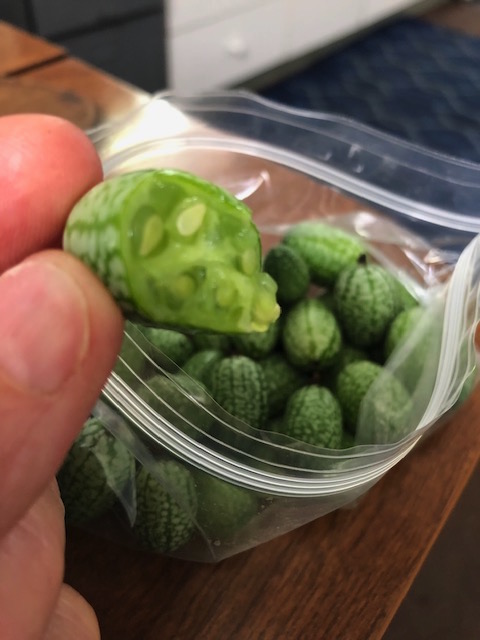 These adorable little things look like miniature watermelons and have a taste and crunch like cucumbers.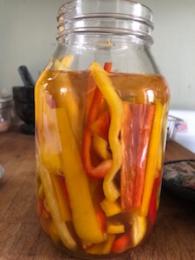 Quick Pickled Sweet Peppers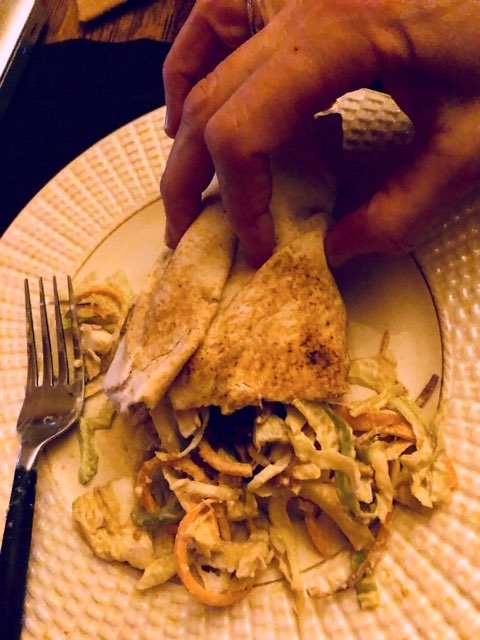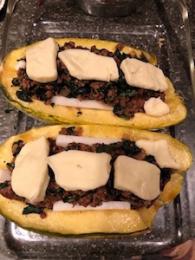 Cheesy Chicken Chorizo, Spinach and Mushroom Stuffed Spaghetti Squash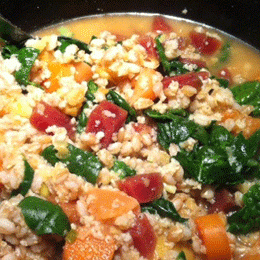 Tuscan White Bean and Lentil Soup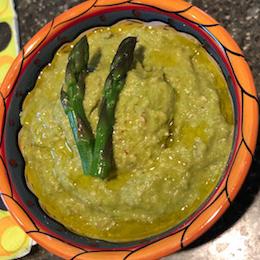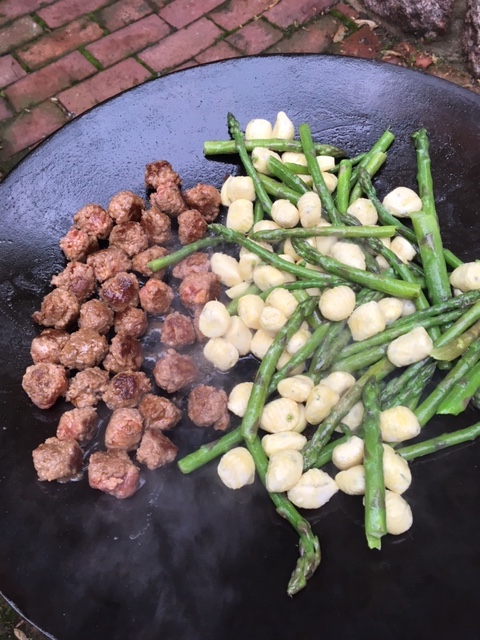 Sausage, Asparagus & Gnocchi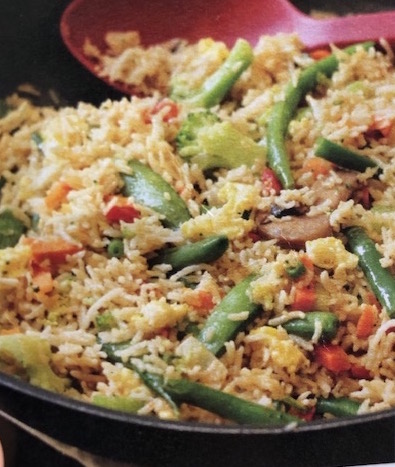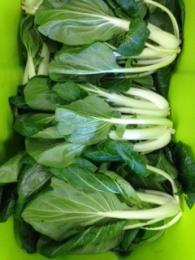 Sweet and Sour Sesame Bok Choy with Pork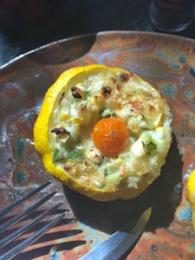 Stuffed Summer Patty Pans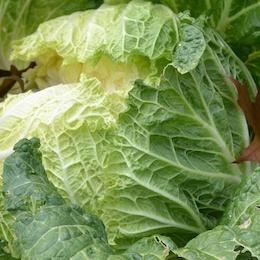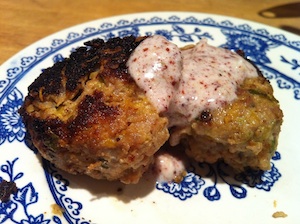 Zucchini and Chicken Burgers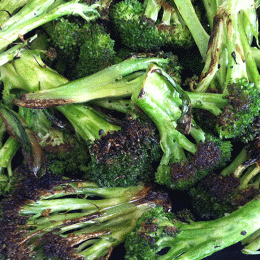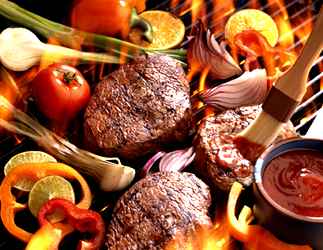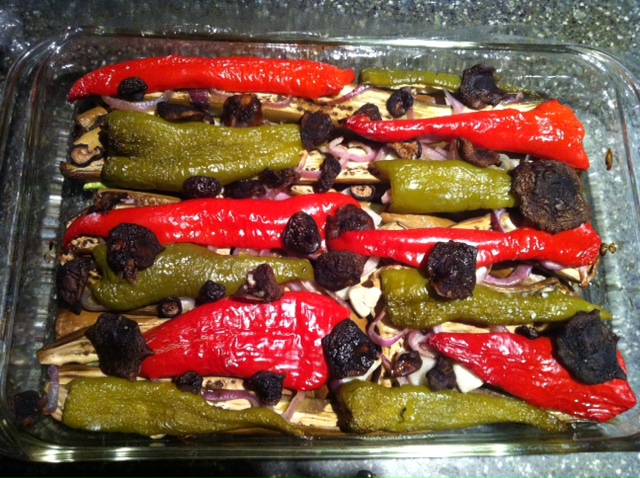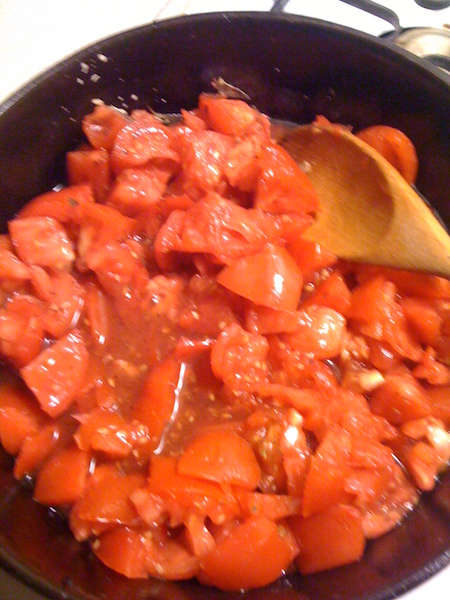 Instant Pot Spaghetti Sauce
Member Joanne McAndrews has come through once again with a winning recipe.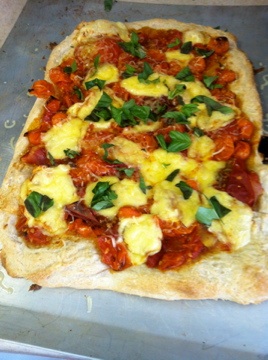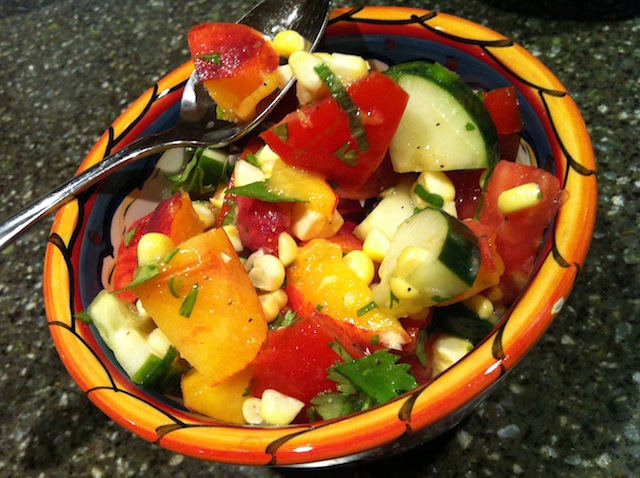 Cucumber, Tomato, Peach and Corn Salad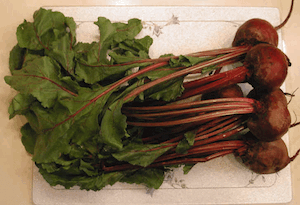 No recipes match