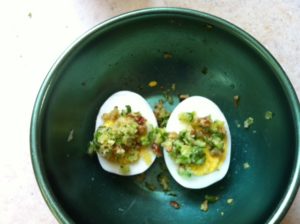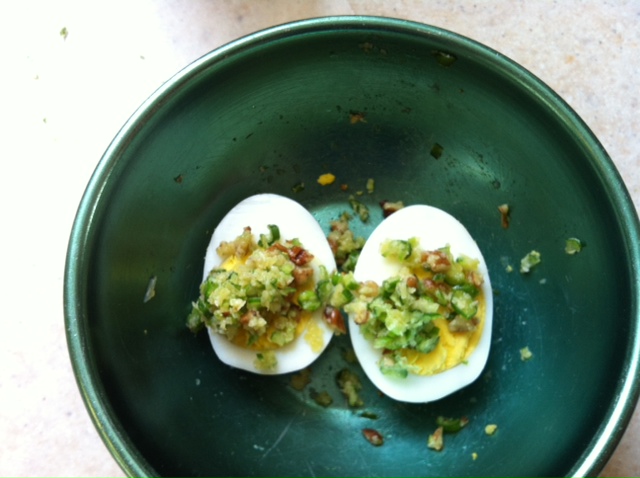 This is how I make garlic scape pesto when I don't feel like getting out the food processor and cleaning it up, and I just want a little bit for that hard-boiled egg or cucumber I'm about to cut up.
Preparation
Ingredients
– 2 or 3 good sized garlic scapes, tough tips removed
– small handfull of pecan pieces (about 1.5 T.)
– 2 T. Marcoot cave-aged gouda, tomme, or heritage cheese
– drizzle of olive oil
– salt and pepper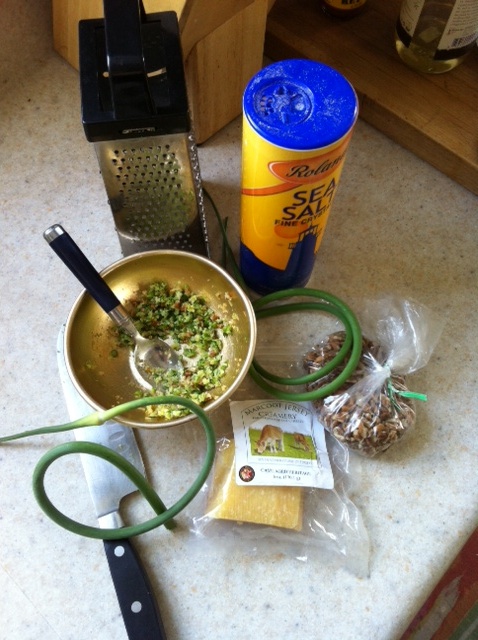 Preparation
Using a chef's knife, finely mince the garlic scapes and pecans and mix together in a bowl. Drizzle over olive oil and grate the cheese over the top (I didn't measure any of this stuff). Add a shake of salt and pepper and mix together. It's so good you'll want to eat it with a spoon.