There are so many boring looking (and tasting) spaghetti squash recipes out there, it's no wonder some people don't get excited by it. But just like a noodle, it can be transformed into so many cuisines, where it takes on the flavors of whatever you add to it.
In the mood for noodles with Thai peanut sauce, or maybe a gooey, cheesy lasagna? Is Mexican striking your fancy tonight? Maybe you have a Kitchen Kulture tub of Saag Paneer or Moroccan Stew. Go on, serve it over spaghetti squash.
The big score? You can eat to your heart's content with very few calories, unlike that temptress "real pasta" that you want to eat with abandon, but know what happens when you do that too often…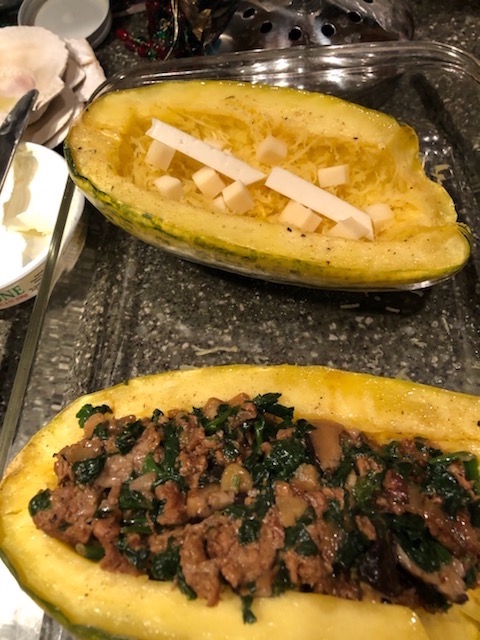 Here I've found the most appealing collection of recipes in one place on the internet: http://greatist.com/eat/spaghetti-squash-recipes. If you have one you love, please share it in our Facebook group!