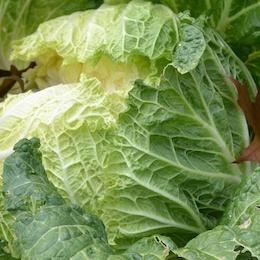 Founding member Joanne McAndrews shared another "keeper" recipe she found on foodnetwork.com. The combo of local Savoy cabbage and scallions with cilantro in a tart and creamy lime dressing makes for a perfect summer slaw.
Preparation
Visit the Food Network site for the full recipe, and pretty pictures. Here I'll include the list of ingredients and note any possible Fair Shares substitutes.
Ingredients:
1 head Savoy cabbage
4 scallions
1/2 bunch fresh cilantro, torn
1/2 cup sour cream (Windcrest Plain Greek Yogurt has a tart flavor and good consistency for a lower cal, local substitute)
1/2 cup mayonnaise
1 1/2 tablespoons sugar
2 limes
Kosher salt and freshly ground pepper
Simple recipes with great ingredients are always the best!