We're excited to offer Urban Buds Flower CSA to Fair Shares!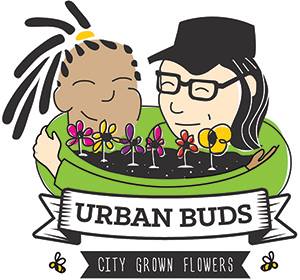 Love fresh cut flowers? Give yourself the gift of a flower CSA.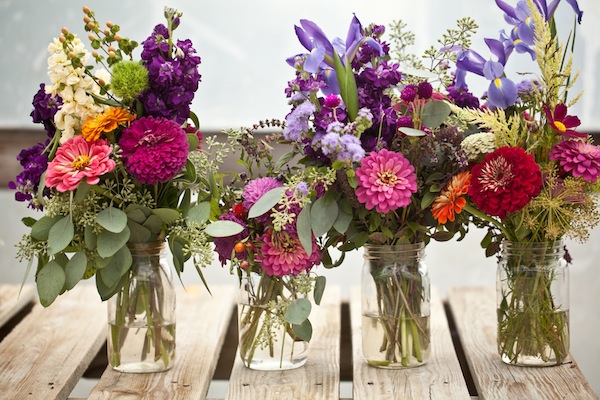 Ordering and Delivery
Bouquets are delivered to Fair Shares weekly and sent to your pickup site for collection when you get your food. You may sign up for weekly or bi-weekly bouquets. 
To sign up, email kevin@fairshares.org by noon the previous Sunday. You may order for special occasions even if you don't want a standing order, but we won't be purchasing additionals to have available at the pickup. Standing orders will need to be cancelled by noon Sunday the week before. If you forget to cancel, we will need to charge you if someone else doesn't purchase your flowers.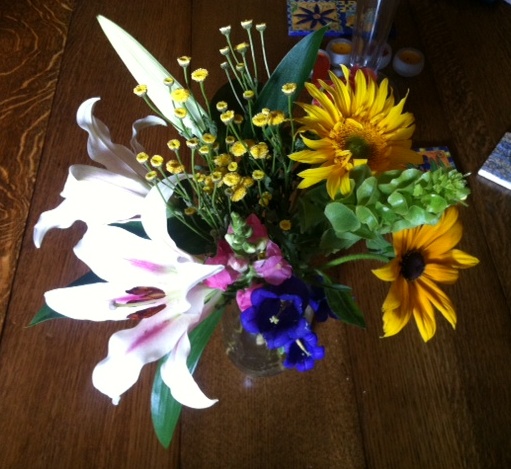 Cost
Bouquets will cost $14 plus tax, and will be added to your account. Because tax on flowers is different from food tax, you will not be able to trade food items toward the purchase of your flowers and these will need to be an additional purchase to your food shares (which you've already paid tax on). 
We will begin the flower CSA once we have a minimum of 10 members signed up for delivery each week. Sign up by emailing kevin@fairshares.org (by noon Sunday). 
About Urban Buds
Miranda Duschack (on the right) and Karen "Mimo" Davis own and operate Urban Buds: City Grown Flowers. Together they grow specialty cut flowers and keep honey bees at their one acre urban farm in the Dutchtown neighborhood of St Louis, Missouri. The flowers are grown without harmful chemicals and with the use of Integrated Pest Management techniques, cover crops, compost, minimal tillage, and drip irrigation. The flowers are grown in the field, in a high tunnel, and in a heated glass greenhouse. We are excited to offer seasonal bouquets to the members of Fair Shares CCSA. Enjoy!