This week at Fair Shares we are featuring a collaborative loaf of bread from Companion Bakery. They are incorporating ingredients from our farmers to make a bread that is distinctly Saint Louis in flavor. The loaf is naturally leavened with a touch of honey, and includes organic rolled oats from Brian Severson Farms and organic pecans from Missouri Northern Pecan Growers. The oats are cooked into a porridge and then incorporated into the final dough, giving a unique texture and improved flavor.
We get especially excited about these collaborations because they have a story behind them. When you eat it you're supporting a local bakery, and several local farms. We think you'll taste the difference.
This is a limited edition bread. One week only!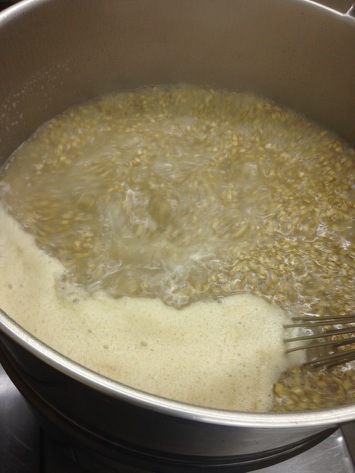 Photos courtesy of Josh Galliano and Josh Allen