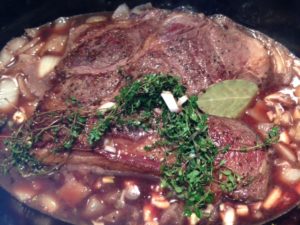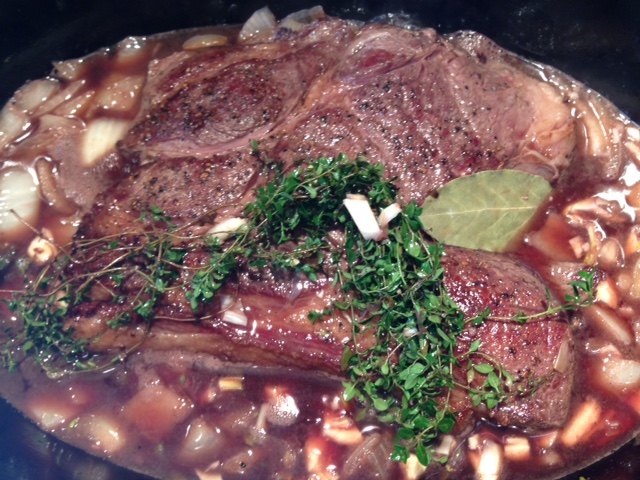 Nothing beats Pot Roast for Sunday night dinner on a cold night, and with all the major ingredients from Fair Shares, this is a locavore's delight. I was proud of myself for having the forethought to take photos as I went, but I missed a few, especially the ones of the finished dish. Oops…a food blogger I am not! 
Preparation
Ingredients
1 beef chuck roast (3lb.ish)
1 lg. onion, coarsely chopped (~2c.)
1/4 c. olive oil
salt and pepper
1 c. dry red wine
2 scant cups water
2T. Ozark Forest Shiitake Soy Sauce
4-5 cloves garlic, peeled and chopped
handful fresh thyme
1 L. bay leaf
1 lb, carrots, sliced diagonally in 1-in chunks
2lb. Potatoes, cut into 2-in. chunks
Preparation
Heat olive oil in my mother's amazing cast iron Dutch oven/roasting pan over medium-high heat. Salt and pepper the chuck roast and brown all sides, about four minutes per side. Remove from pan and set aside.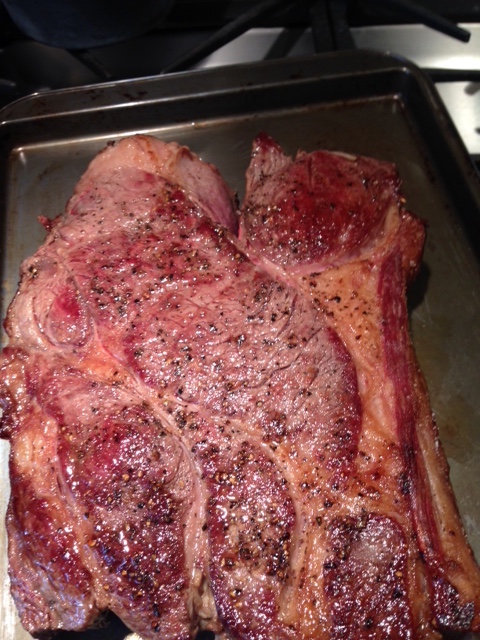 Cook the onion, about 10 minutes until soft and starting to brown.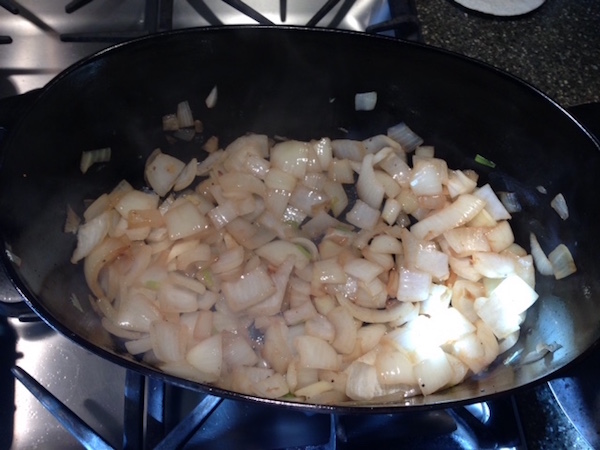 Put the beef back in the pan…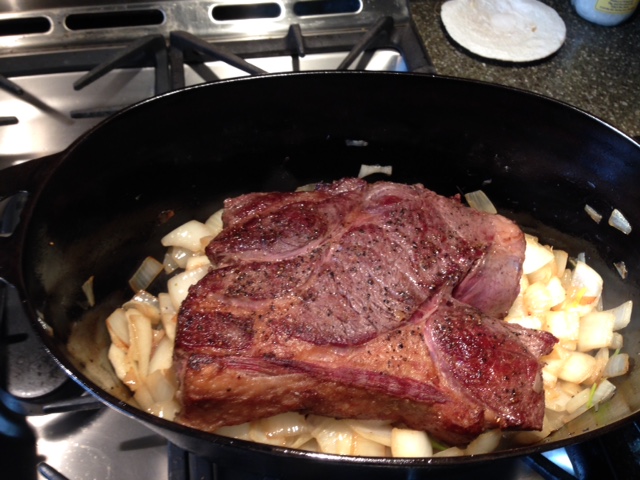 …add garlic and wine, water and soy sauce,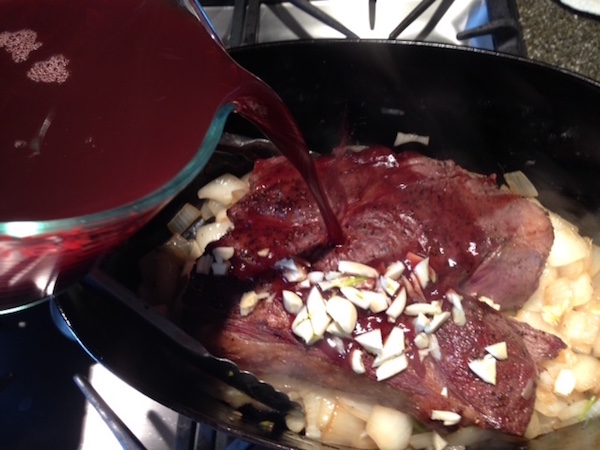 add the thyme and bay leaf.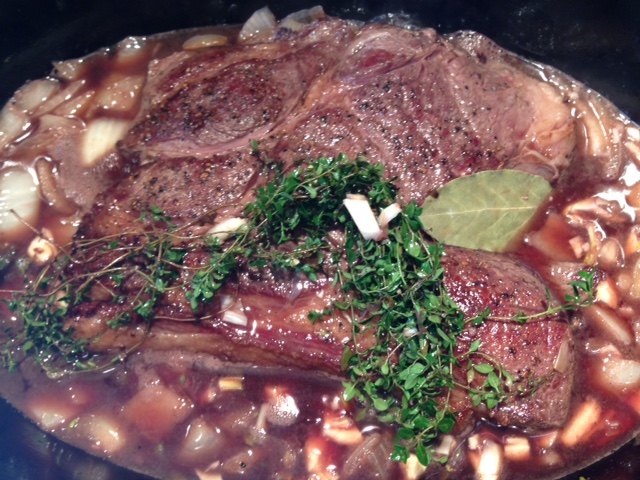 Bring to a simmer, cover and bake in the oven for an hour and a half. While this bakes you can cut up your carrots and potatoes.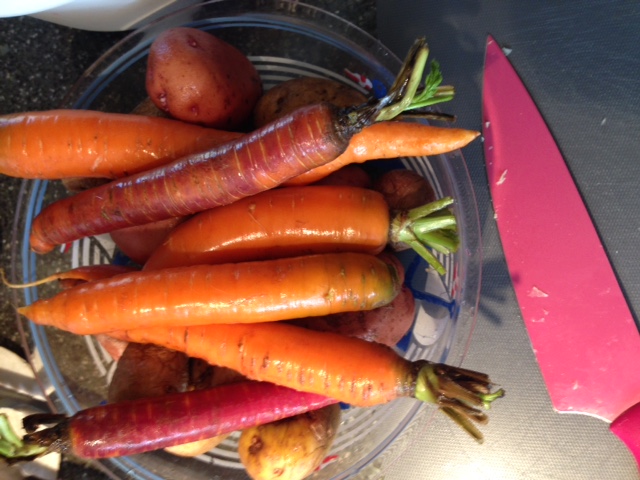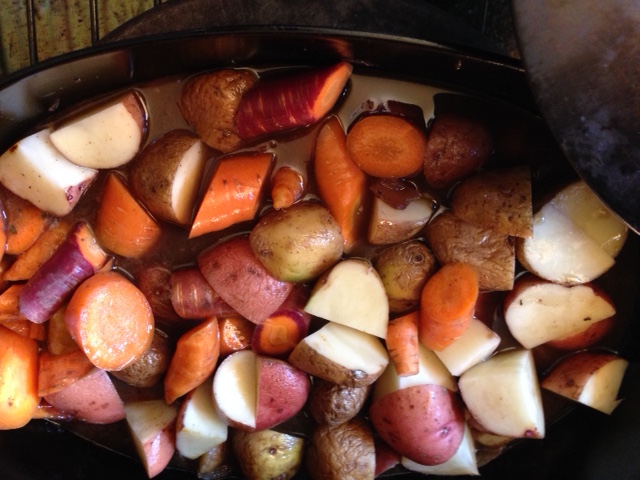 Add the carrots and potatoes to the pan and bake another hour. Stir it all up and reduce heat to 200 for up to another hour, until you are ready to serve. In my opinion, the softer the better–then you can mash it all together and eat with a nice crusty bread.