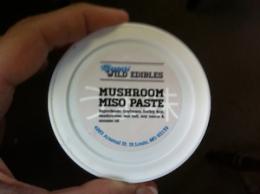 Miso paste is an amazing little gem to use for the base of salad dressings and marinades. It's a fermented soy paste that is salty and full of that earthy umame flavor–especially when made with mushrooms, like Ozark Forest's Mushroom Miso Paste. Try this delicious recipe as a salad dressing or veggie dip, or as a marinade for fish or meat.
Preparation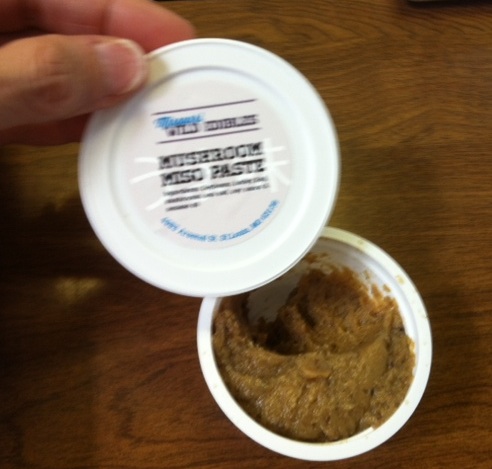 Ingredients: Quantities are approximate. I suggest starting with smaller amounts and adjusting per your tastes.
1/2c. rice vinegar*
1/4 – 1/2 c. soy sauce
1-2 T. miso paste
splash sesame oil
dash garlic powder (optional)
1t. – 1T. honey (optional–see below*)
* If you use seasoned rice vinegar, it is already sweetened, and you may not want to add any honey. You may choose to add a few tablespoons (or more) of plain yogurt to make a creamy dressing or dip for vegetables.
 
Mix a small amount of vinegar into the miso paste at a time to avoid lumps that don't want to break up. Or put it all in a big bowl and go at it with a whisk until smooth. Taste and adjust amounts as desired. Sesame oil is very powerful, so just a few drops may do the trick. Salad dressings will want more vinegar than a marinade might, but you could use the same mixture for both. Miso and soy sauce are both very salty, so keep that in mind.
If not using all the mushroom miso within a week, store it in the freezer.