Mushroom Lover's Frittata with Spinach and Cheese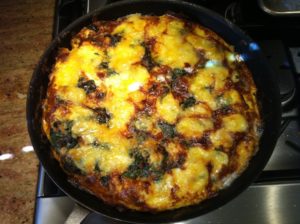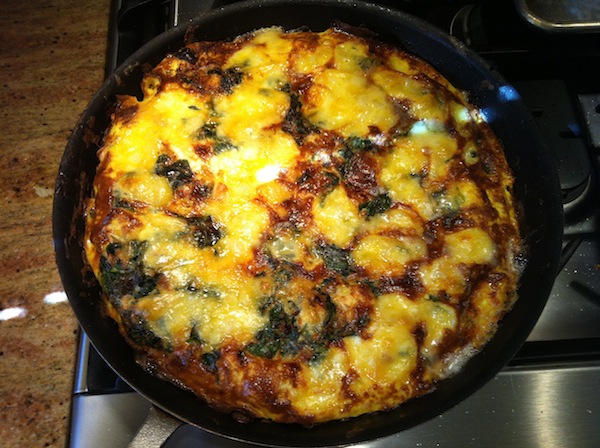 This is the perfect time of the year for having breakfast for dinner, or for a good hearty brunch on the weekend.
Preparation
Ingredients:
1 bag Ozark Forest mushrooms, cleaned and sliced
2-3 tsp. olive oil
1 medium onion or 2 green onions, coarsely chopped
1 bunch spinach, washed and chopped, large stems removed
9 eggs 
Salt and Pepper
1/2 cup shredded Marcoot Jersey Creamery  melty cheese like gouda, havarti or mozaarella, plus a tiny bit more to sprinkle on top if desired
1/4 cup grated Parmesan cheese (or whatever you have left in the fridge from last week)
Instructions:
Preheat broiler. Use a 12 inch all metal frying pan with a non-stick surface. Oil a pan.

Heat 1 tsp. olive oil over medium heat.
Add onions and mushrooms, salt and pepper.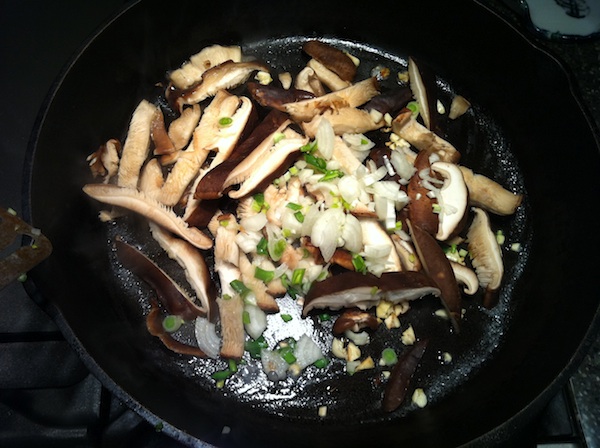 Saute about 5 minutes, until mushrooms are softened and liquid has evaporated.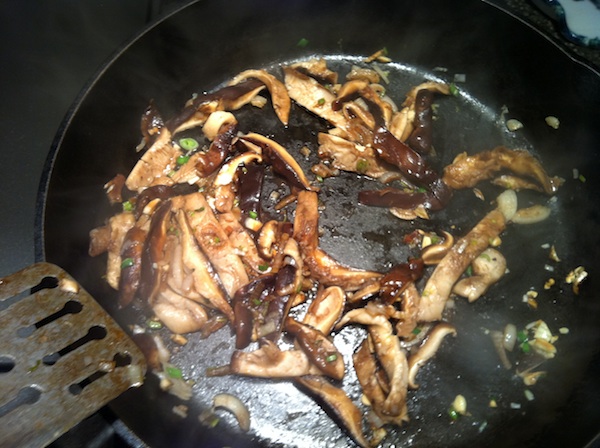 Add a tiny bit more oil, then add spinach to mushrooms and saute 2-3 minutes, until spinach has wilted quite a bit.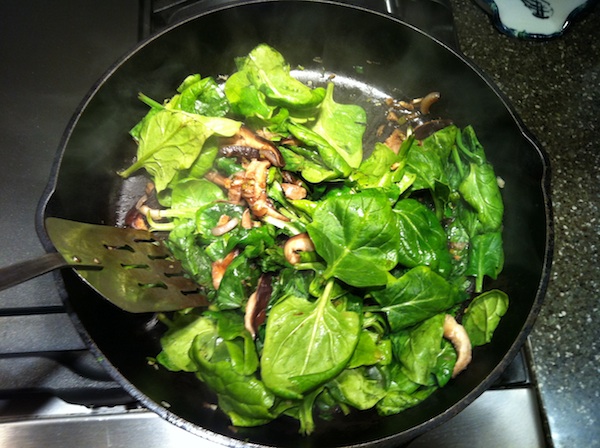 While spinach is wilting, beat eggs well.
Sprinkle cheese over wilted spinach/mushroom mixture and let melt about 1 minute.
Then pour eggs over, using a fork to separate the veggies so egg runs down between vegetable pieces. (You can sprinkle a tiny bit more cheese over the eggs if desired.)
Cover pan with lid, reduce heat to very low and cook about 20-25 minutes, or until eggs are nearly set but still slightly soft in spots.

Remove lid and put frittata under the broiler for 3-5 minutes (depending on how close to the heat you have it) until the top is nicely browned and eggs are set. Let cool about 2 minutes, then slice like a pie into six pieces. Serve hot.