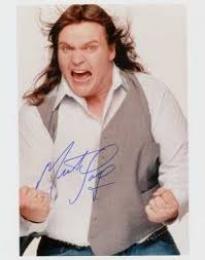 I always wonder why meatloaf gets slated as a humdrum dish, when it's so delicious and satisfying, and leftovers are always appreciated.
Preparation
Adapted from so many recipes over so many years… 
This could be adapted to make a good meatball, too.
Ingredients
* 3/4 c. oatmeal, blended or ground in the food processor 
* 1 pound ground beef or bison
* 1 pound ground pork (Italian sausage is wonderful here)
* 1/4-1/2 cup finely chopped onion, according to taste
* 4 large eggs, lightly beaten
* 3/4 cup chopped fresh celery
* 1 teaspoons dried sage (may omit if using Italian sausage)
* 1 teaspoon dried oregano
* 1 teaspoon dried thyme
* 1/4 teaspoon freshly ground fennel seed
* freshly ground pepper
* crushed red pepper, to taste
* 1/2 cup catsup
Preparation
Heat oven to 350 degrees. Place all ingredients except catsup in a large bowl, knead together with hands or a potato masher until ingredients are uniformly distributed. Form into a rectangle in a glass baking dish. Spread a thin layer of catsup over the top. Bake 1 hour. Remove and let rest 20 minutes, spooning out all the extra grease. Transfer to a cutting board; slice and serve. You can treat the leftovers like a meatball sandwich. Mmmm.