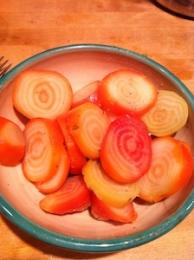 I'm a lazy cook. I leave the skin on my oft-peeled produce not because it's where all the vitamins are, but because I can't be bothered to peel it. When it comes to winter squash for example, or beets–especially the higly-staining red beets–I almost never peel them before cooking. It's just so much easier to deal with the skins once they are cooked, and as I said, I'm all about easy.
Preparation
Ingredients
Beets
Water
Salt and pepper
If your beets have tops, remove them and store in a plastic bag for later use–this recipe is for the beetroot. Rinse your beets, rubbing them under running water to remove any chunks of dirt. Slice off and discard the root ends and the tops and place the beets in a pot, preferably one large enough to accommodate them in a single layer. Cover with water by about an inch and bring to a boil. Once a rolling boil is established, lower heat and simmer for 10 to 15 minutes, or until tender.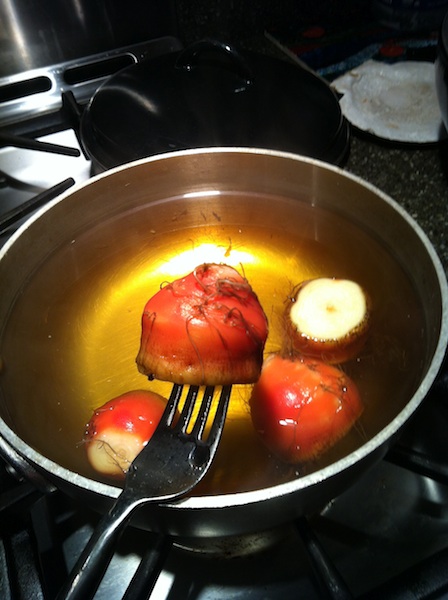 Check them by piercing with a fork. When the beet slowly slides back off the tines, they are done. You can drain them and cover with cold water, or do like I do and pluck them out with your fork one by one, rinsing under cold water until cool enough to handle.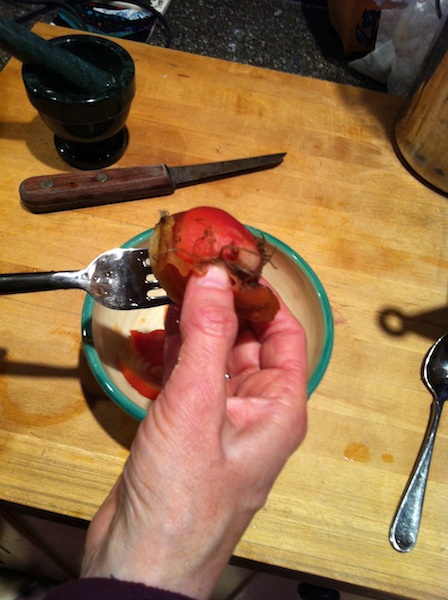 At this point, the skin slips right off with no effort whatsoever. Start at the top, where you cut off the stems and just rub your thumb down the side along the skin.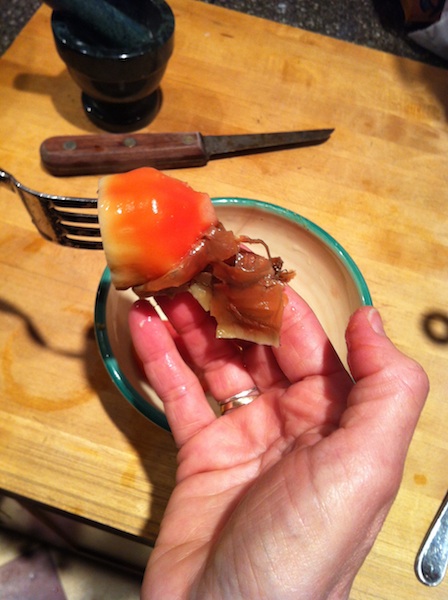 Ta daa!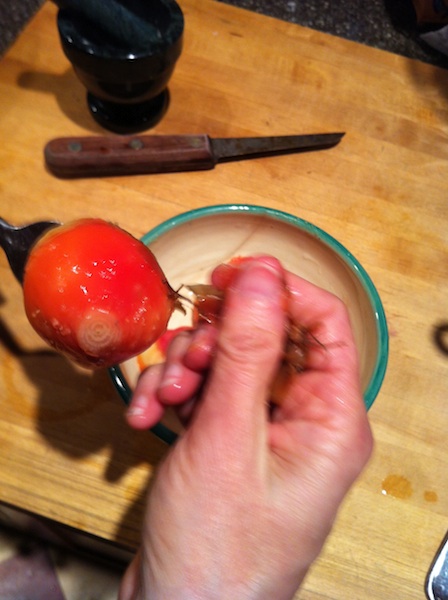 Slice, salt and pepper to taste and use in salads or other recipes.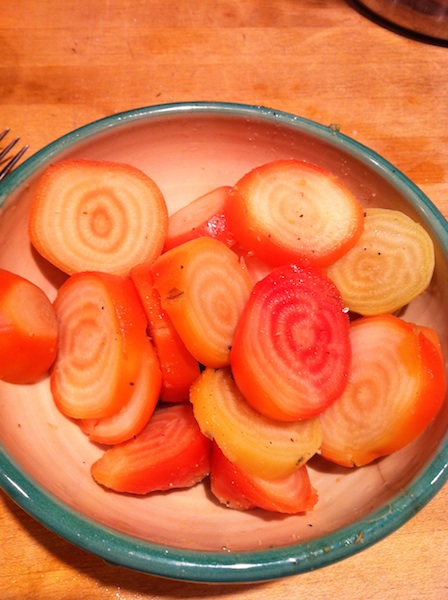 I like to marinate my sliced beets in Ozark Forest Hot or Sweet Pepper juice or in any of the leftover juice from the delicious pickled jar items our amazing Fair Shares farmers make for us. By the way, these vinegar bases make a great flavor addition to salad dressings, coleslaws, egg salad and bloody Marys. Just another time-saving tip from this lazy girl to you. And the sweet pickled beet juice that's left over from the Hilty jars make stunning hard-boiled eggs, by the way.