Hammy Apple and Cheese Saute with Chestnuts or Pecans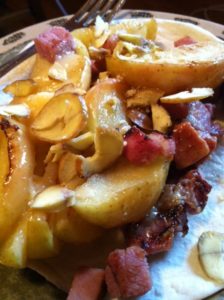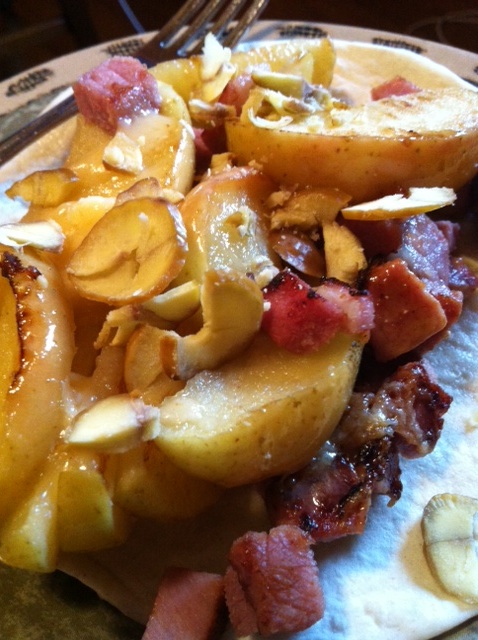 Sometimes inspiration strikes, but it's more of a strike out. And sometimes, the heavens open and the angels do sing… This was such a happy lunch that I had to do it again for dinner. The third time, I omitted the ham and substituted pecans; the angels started singing in rounds.
Preparation
Ingredients:
1 apple, sliced
2-3 oz. ham, steak or deli slice, cut into small cubes
1 oz. good sharp cheese, shredded or crumbled
1 or 2 chestnuts, cooked, peeled and sliced thin (or a handful of pecans)
1 t. butter
Preparation:
Heat butter in a medium skillet over medium-high heat. Add aple slices in a single layer and allow to cook and begin to brown. Turn the slices over and add the ham. When the other side of the apples begin to brown, toss the apples and ham and add the cheese and chestnuts. Cover and turn off the heat after a few seconds.
Serve on a flour tortilla or just as is for a side dish. Serves one.