Cream of Wheat Berries with Cranberries and Cardamom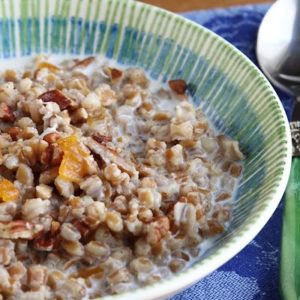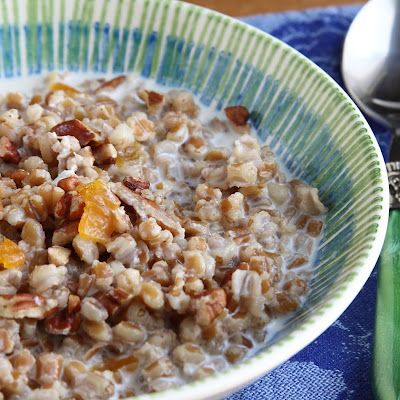 Member Joanne McAndrew sent us this winning recipe from Fresh From the Vegetarian Slow Cooker by Robin Robertson. She said: We took wheat berries where they had never gone before– to the breakfast table! We used wheat berries and rolled oats from Brian Severson Farms in this recipe.
Preparation
Cream of Wheat Berries with Cranberries and Cardamom
Combine these great grains the night before so breakfast is ready when you are the next morning. This fragrant, hot cereal is good served with a little maple syrup or brown sugar and a splash of vanilla soy milk. Cinnamon or allspice may be used instead of cardamom, if you prefer.
Slow Cooker Size: 3 1/2 to 4 quarts
Cook Time: 6 to 8 hours
Setting: LOW
1/2 cup wheat berries
1/4 cup cracked wheat*
1/2 cup rolled (old fashioned) oats
4 cups of water
1/2 teaspoon salt
1/4 teaspoon ground cardamom
1/2 cup sweetened dried cranberries
1. In a 3 1/2 to 4 quart slow cooker, combine the wheat berries, cracked wheats, oats, and water. Stir in the salt and cardamom. Cover and cook on Low for 6 to 8 hours.
2. Stir in the cranberries just before serving.
*Brian Severson doesn't do cracked wheat, and that it's probably because, like the oatmeal we carry (which is basically cracked oats–ground into coarse flour, as opposed to the rolled oats, which we also carry), the desired consistency is too difficult to achieve with the equipment he currently has available.