Sweet Potato and Greens Gratin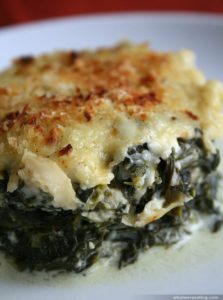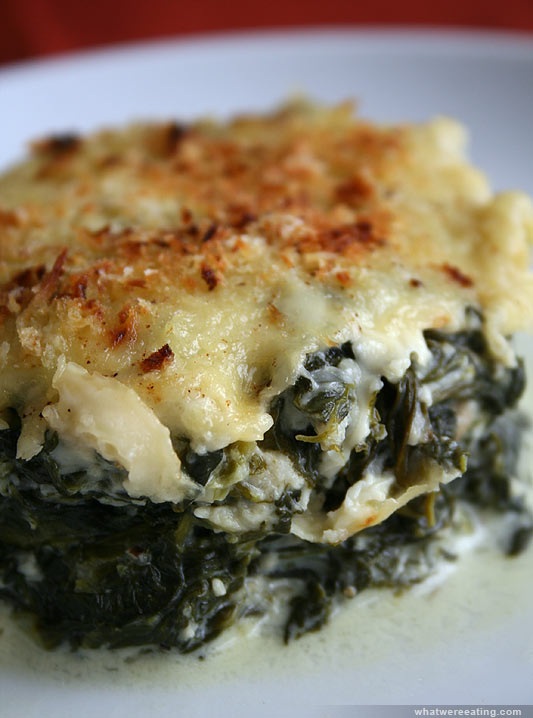 Here's a delicious preparation for cooking greens, especially if your family thinks they don't like them.
Preparation
8 3/4-cup servings
Ingredients
* 1 pound Swiss chard, mustard greens, kale, or combination, rinsed and shaken dry, stems trimmed, removed and chopped
* 2 cups chopped oyster/shiitake mushrooms (shiitake stems removed)
* 1 cup chicken broth, preferably home-made
* salt and freshly ground black pepper
* 5 cups cubed peeled sweet potatoes
* 1 tablespoon finely chopped fresh or 1 teaspoon dried sage
* 2 tablespoons olive oil
* 1/2 teaspoon paprika
* 4 garlic cloves, chopped
* 1/4 cup warm milk or cream
* 2 tablespoons fresh chevre (goat cheese)
* 2/3 cup dry bread crumbs
* 2 tablespoons butter
Preheat oven to 450° while you prepare the potatoes. Combine 1/2 teaspoon salt, 1/8 teaspoon pepper, cubed sweet potatoes, sage, oil, paprika, and garlic in a large bowl. Spread evenly on an oiled jelly-roll pan and bake at 450° for 30 minutes or until potatoes are tender. Remove from oven, and reduce oven temperature to 375°.
Meanwhile, remove stems and center ribs from greens. Dice stems and saute in a large, deep skillet or wok over medium-high heat while you roll the leaves of the greens together and slice into 1/4-1/2 inch rolls. Add mushrooms to the stems, toss and cook a couple of minutes.
Add greens and broth, bring to a boil; cover, reduce heat, and cook about another seven minutes. Remove lid and continue cooking until liquid is absorbed, stirring constantly. Stir in 1/2 teaspoon salt and 1/8 teaspoon pepper; remove from heat.
Combine the potato mixture, milk and the chevre in a large bowl. Mash with a potato masher, and fold in greens and mushroom mixture. Adjust salt and pepper. Spoon the mixture into a greased baking dish or casserole. Melt the butter in the recently emptied skillet, add the breadcrumbs, and toast until golden. Sprinkle over casserole. Cover and bake at 375° for 15 minutes.