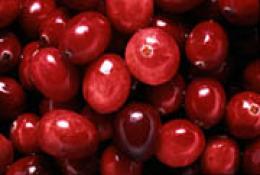 This is so good, you'll want to eat it even when it isn't Thanksgiving, so go ahead and throw an extra bag of cranberries in the freezer.
Preparation
1 c. water
1/2c. brown sugar (you could try it with honey, maple syrup or sorghum, but I love the flavor brown sugar adds here)
12 oz. cranberries (or 16 oz. if you like it tarter and stronger on cranberry)
1/2 c. golden raisins (I use plain old black raisins if I already have them–both are good here)
1/2 c. pecan pieces
1 c. dried apricots, diced (you can use whatever dried fruit you have–I might try cherries this year)
1/2 t. cinnamon
1/2 t. cardamom
1/2 t. nutmeg
1t. fresh grated ginger (optional. I've used dried with acceptable results, but hope to try crystallized this year)
2 T. brandy, dark rum or other spirit (optional, but I think it adds a depth of character to something the kids probably won't eat anyway)
Bring sugar and water to a boil (use a big enough saucepan–it'll be messy if you don't. Meanwhile, rinse and and pick through the cranberries. Add the berries to the syrup and bring back to a boil, stirring occasionally. Reduce the heat and let simmer until the berries begin to pop. Add remaining ingredients except for the spirits and simmer and additional 5-10 minutes, stirring occasionally. Add the spirits and simmer for 1-3 minutes more. Remove from heat and let cool before storing or serving. Good served warm or cold, so you can make it ahead. Makes 4 cups.