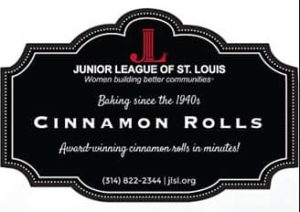 During the summer, a new member approached us with this email:
My name is Melanie and I am the Cinnamon Roll Sales and Sourcing Coordinator for the Junior League of St. Louis. We are a nonprofit organization that has worked to improve the greater St. Louis area with impactful, innovative contributions to the community for over 100 years. One of our biggest (and most popular) funding sources is the sale of our Cinnamon Rolls. Here's a link to our website with a little more info on the history of our rolls.
Of course we adore our Companion Cinnamon Rolls, but we love the idea of supporting the Junior League, and we thought this would be a perfect holiday treat, so we're now taking pre-orders for delivery the week before and the week of Christmas. Help us help the Junior League of St. Louis while treating ourselves and those on our gift-giving lists to a special holiday sweet!
Check the Bakery Category in the store to reserve your cinnamon rolls.