From February 20-26, we are joining with farmers from across the country to celebrate
CSA Week. 
According to national CSA research, this is the most popular week of the year to sign up for a CSA farm membership.
So we've decided to turn it into a special event!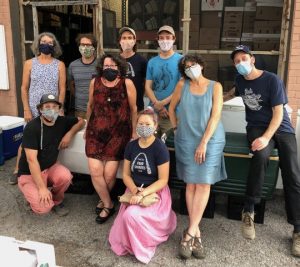 To help us fill our CSA membership, we could use
your
help promoting CSA Week to our local-food friends. I'm willing to bet you know other people (like yourself) who believe in supporting local farmers and value deliciously fresh, tasty food.
So here's how you can help us specifically:
Please post about CSA week on your Instagram or Facebook profile and use the hashtag #CSAWeek.
You could share a picture of some of the goodies you unpacked from your share

You could share a testimonial that answers the question: "Why I love my CSA."

You could share a picture of a meal you made from your CSA share — something you were pretty proud of.

You could show a picture of your kids munching on some obscure vegetable (cuz you know you're proud of their new eating habits)
Tell your friends, family and co-workers that if they sign up by the 26th and tell us your name, you earn a $10 credit and they get $10 off their Membership Fee!
So many of you already do these things regularly—you're our biggest cheerleaders, and for that, we are deeply grateful.
Thank you for believing in us. We'll keep you posted on the results of the CSA Week.
– Your Fair Shares Family