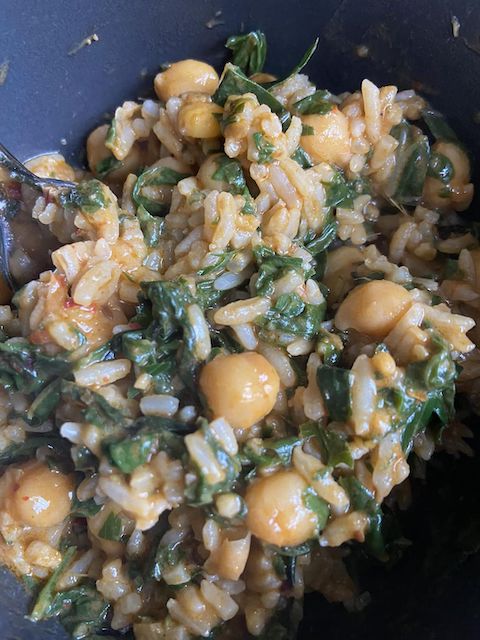 Sometimes the simplest meals are the best. Clean Plate Pantry's Thai Red Curry Sauce is a staple in my house. I had a lovely bunch of rainbow Swiss Chard and parsley so I chopped them up together and grabbed my curry sauce.
INGREDIENTS
Fair Shares
Swiss Chard
Parsley
1 cup cooked rice (I cook rice in big batches and refrigerate to use during the week)
1 jar Thai Red Curry Sauce
1 tsp olive oil
Other Ingredients
1 can chickpeas
METHOD
Heat oil in large sauté pan and add chopped greens a few handfuls at a time. Stir to wilt and add more till all greens are in the pan. Drain chickpeas and add with curry sauce to pan. Simmer to combine flavors. Serve over rice or stir it all together in the pan and serve. You can add a protein for a main dish or serve this as a side.