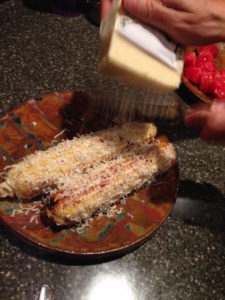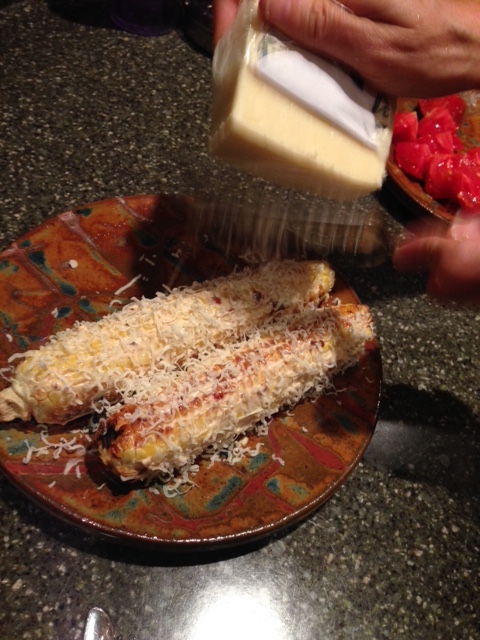 The sweet corn this year is so delicious eaten just raw, naked, right off the cob, so when you dress it up in this rich, decadent outfit, it really turns heads.
Preparation
You can go overboard and really pile on the calories with a thick coating of the spiced mayo and cheese, which is worth it every once in a while, but even a thin layer of the delicious additions will take your corn over the top.
Ingredients
4 ears corn, husked
1/4-1/3c. mayonnaise (IMHO, Hellman's is the only way to go)
1 clove garlic
1/3-1/2 Bellews Creek chipotle pepper, crushed (I kept the seeds in)
1/4-1/2 lime
1-2T. butter
1 c. grated cheddar (or maybe smoked gouda–whatever floats your boat)
Being too lazy–er, busy–to go out and start the charcoal grill for this mid-day meal, I turned on the broiler instead. Clean your husked ears of corn of any silks. You may want to rub a little oil on them before broiling, but I didn't bother. Place on a pan under the broiler, allowing them to char a bit before turning. Continue until charred all the way around.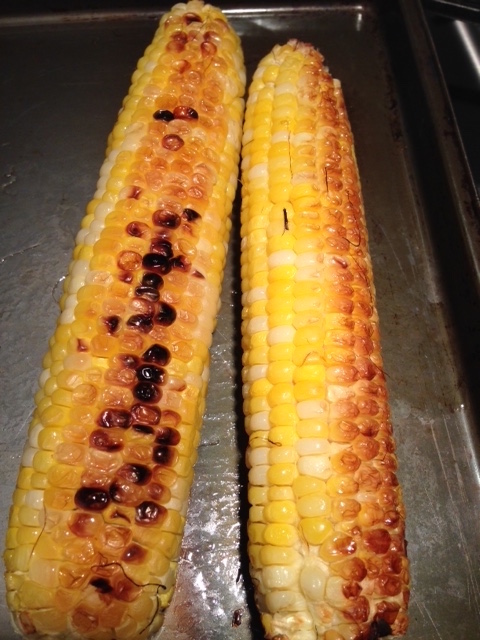 While corn is in the broiler, mix the chipotle into the mayo, and use a garlic press to squeeze in the garlic clove. Squeeze in the lime juice, and sprinkle with a little salt and pepper.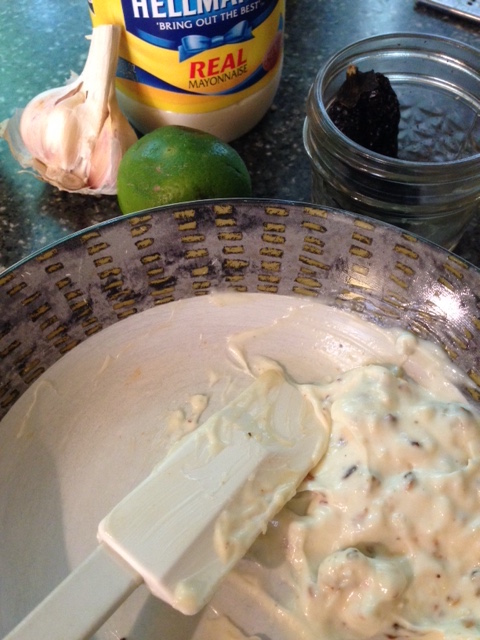 When the corn is done, remove it from the broiler and rub the butter over each ear. 
Spread 1/4 of the mayo mixture over each ear, turning to coat all the way around.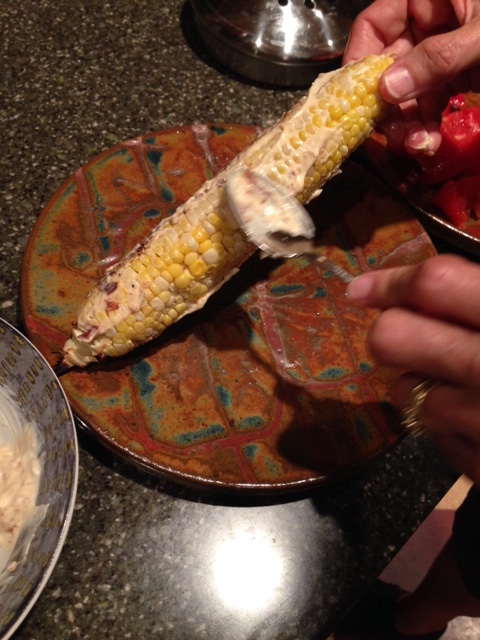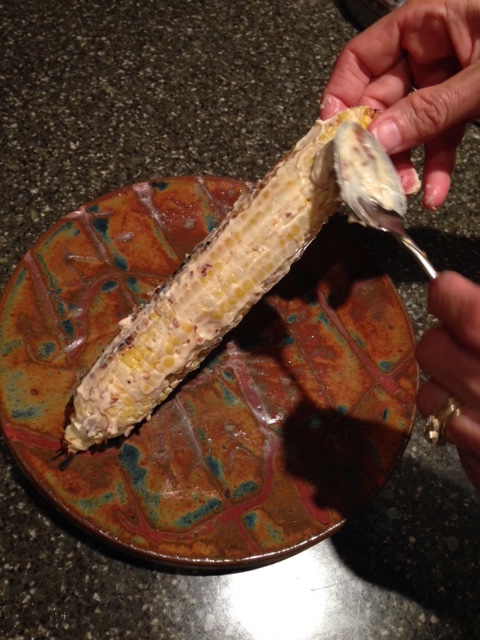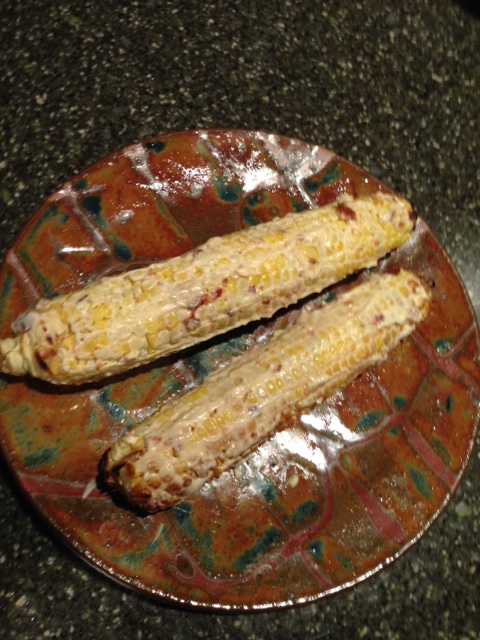 Sprinkle the grated cheese over the mayo mixture, turning as before to coat all sides.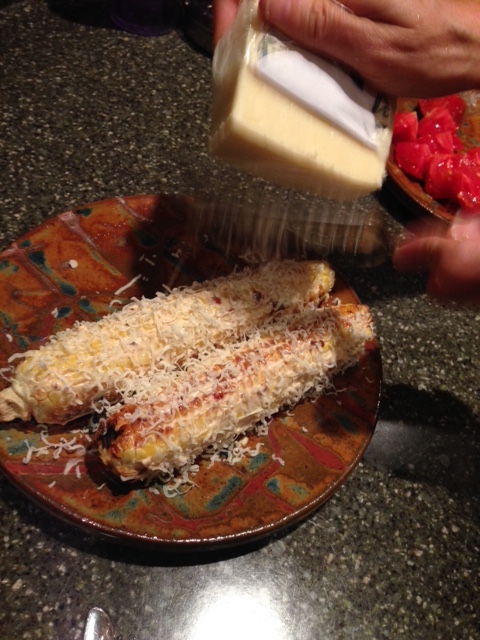 You may want to have the radio on when you serve it to drown out the Mmmmms and grunts.