Welcome to Fair Shares Week 3!
We'll see all Full Share, Mini Share, and ODD-week Half Share members on Wednesday and Thursday.


We're Reinventing the Wheel
If at first you don't succeed, try try again. Last Wednesday's Fair Shares Mothership pickup was a circus, with all the clowns (us) and none of the fun, so we're going to try out a new act.


We sent an email a little bit ago with the info on what you need to do before picking up.


Notes on Trades and Orders
Please do not add items to your cart until your tradable share items have been added. Note that the share clipboards below will include the fresh produce on your list, but the cart in your Farmigo account lists only the tradable items in your share. You must spend the total credit value in your cart because it will not be added back to your account.


Customize your cheese, grains, yogurt, meat, Del Carmen and other choices by switching these items in your cart for the variety you like from the store. Otherwise, we'll choose for you. Here's a video demo.


If you are trading for anything that is priced per pound, you may want to email (reply to this email) to let us know your intention, e. g. whether you are trying to trade close to even, or whether you are looking for three packages of boneless thighs versus three pounds of boneless thighs. With the variability of package sizes and the limitations of the online store listing, sometimes it's helpful to avoid big surprises when we have to guess.We will update your cart with the actual weight and price.


If you order between the time we fill the carts and send the newsletter, you may see a discrepancy in pricing or availability because we don't send the newsletter until we've updated the store.


The online store opens when you receive this email and closes at 11am Wednesday.
UCity members: please help us out by ordering by 10:30.

Order Your Milk Ahead for Next Week
We're ordering extras to have on-hand while everyone is in panic mode, but with once a week pickups, we don't want to over order. If you would like to order half gallons of Ozark Mountain Creamery milk (whole, creamline, 2%, chocolate, or skim), please email Jamie by 3p.m. Sunday.


For pints of heavy cream, Half & Half, or chocolate milk (12 oz), please email orders@fairshares.org by Friday before pickup and let us know how many you would like. You may request a standing order.
Tahini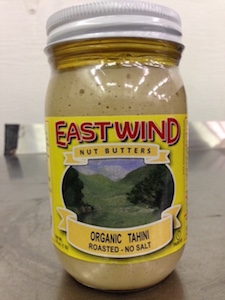 Tahini Tahini "Dips and sauces based on tahini, or sesame seed paste, are rich and creamy, and excellent on broiled meat, chicken, fish, and shellfish. They are also good over vegetables-such as cooked cauliflower, crisp fried eggplant and zucchini, kibbeh, potatoes, and swiss chard; hard-boiled eggs; and boiled snails; and they can simply be used as a dip for pita …
Hot and Cold Salad - Fresh Ideas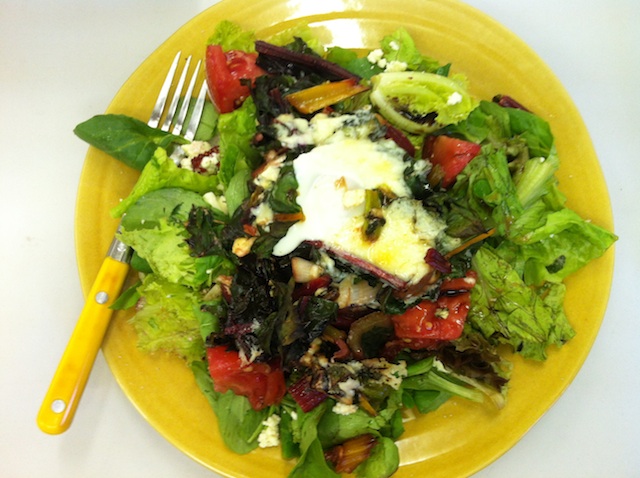 Hot and Cold Salad - Fresh Ideas Try serving your hot protein and cooked veggies atop a crispy cool salad instead of on a bun or over pasta. The contrast of hot and cold along with the variety of textures makes for a very satisfying supper, as well as cutting down on the carbs. Preparation Try serving your hot protein …
Pea Shoot Pesto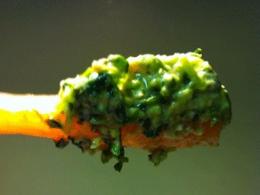 Pea Shoot Pesto Rather than a super-intense-flavored pesto like you get from basil or arugula, pea shoot pesto is more delicate and mild, and delicious and versatile to boot. Preparation Rather than a super-intense flavored pesto like you get from basil or arugula, pea shoot pesto is mild and delicious, and if you don't overdo the cheese and olive oil, …
Pasta alla Carbonara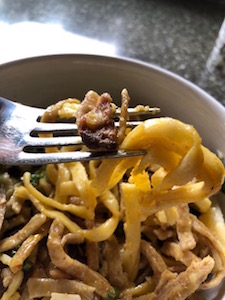 Pasta alla Carbonara This recipe is based on the classic Italian dish, adjusted to Fair Shares ingredients, and is perfect served over a thin bed of chopped spinach, shoots, or arugula so it wilts the greens. Or toss the greens in just before serving. Preparation 1 pound fresh spaghetti or other fresh pasta 1/2 to 3/4 pound bacon, cut into …
Greek Spinach Pie Calzone
From EatingWell.com, sent by member Joanne McAndrews http://www.eatingwell.com/recipe/275076/greek-spinach-pie-calzone/
This recipe calls for the filling of spanikopita, that amazing spinach pie made with delicious but cumbersome phyllo dough. Who needs that bother when there isn't any local phyllo to be had?
The photo from the website looks so good, but you'll have to go there to see it because it won't …
FS13 Wk49 Shares, 2/24&25/2021
Click here to see what's in this week's share!
FS13 Wk47 Shares, 2/10&11/2021
UCity, place your orders and sign up for your time slot by 10:30a.m. Wednesday!
FS and KW have until 11 am Wednesday.


Signup for a time slot through your shopping cart. 


If you need to come on the other day, you must let us know BY EMAIL before Wednesday so we can switch you for the week. Otherwise we won't have your share ready for you.BY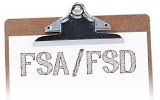 2/10&115. FSA/FSD
Pork Meatballs ($8.50)
Eggs ($4.75)
Yogurt - Plain Greek ($4)
Midwest Long Pasta ($6.50)
Marinas Tomato Sauce ($6)
Nolte Canned Quart ($8) Choose from store
Mushroom Box Meal ($8)
Squash - Spaghetti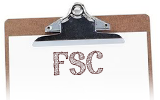 2/10&114. FSC / Full Trial


Beef Stew Meat ($9)
Mushrooms - Ozark Forest ($7)
Cheese Choice ($6.50)
Jasmine Rice ($5.50)
Applesauce - Organic ($7.50)
Sprouted Wheat Bread ($4)
Canned Choice ($7) - Choose from store
Carrots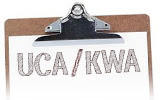 2/10&111. UCA/KWA
Pork Apple Brats ($9)
Del Carmen Black Beans Choice ($6)
Mr. Meowski Sourdough Bread Frozen ($6)
Marcoot Cheese Choice ($4.50)
Coffee ($11.50)
Mustard Choice ($4)
Condiment Choice ($6)
Squash - Spaghetti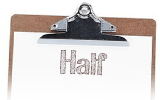 2/10&112. FSB/FSE/ucb/kwb
Boneless Chicken Breast ($12.50)
Field to Fire Choice ($10)
Mushrooms - Ozark Forest ($7)
Ozark Forest Pesto ($7)
Eggs ($4.75)
Midwest Short Pasta ($6.50)
Squash - Butternut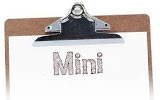 Ground Bison ($13)
Eggs ($4.75)
Cranberry Chutney ($6)
Granola ($5.50)
Beets
Squash - Acorn